Dell 32 Inch Curved 1440P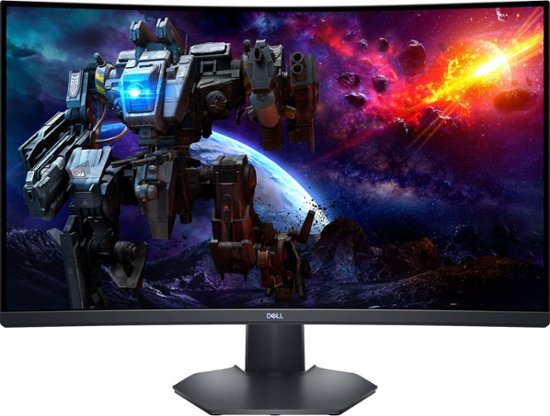 I purchased the Dell S3222DGM monitor from best buy during a pretty aggressive Cyber Monday deal. When this monitor was first released it could be found for around 450 dollars. I was able to snag it for 250 during the deal. Not bad at all! Today 11/29/2022 it is still available for 249.99 which is 100 dollars off its new MSRP of 349.99.
This monitor comes with many features that the product page lists as follows:
QHD 2560x1440 16:9
VESA Display HDR 400 (not real hdr)
165hz refresh rate
32inch Curved VA Monitor
AMD Free sync
1 DP 2 HDMI
100x100 Vesa Mount
3000:1 Contrast ratio
350 Nits PB
All in all its a good feature set for the price of 250 dollars. 350 dollars? Probably not so much. So lets talk about it in a quick impression.
The Good
The colors really pop with this TN panel. Dell has, as usual, really made sure to put a proper accurate display in this monitor. It isn't a professional panel by any means but it defiantly looks good. the 32 inch size and the 1440p resolution are a perfect match. It gives you large readable text without pixelation or blurring that you might see on a 1080p panel at 32 inches. It is easy to assemble and requires no tools, unless you want to wall mount it.
The Bad:
The crappiest crap ever is all of the monitor manufactures slapping HDR on everything. At 350 nits of PB you are not getting a HDR experience worth a damn. If HDR is a selling point for you, you WILL be disappointed. Unless you are looking at a product with at least an HDR 1000 rating, you might as well pretend it doesn't exist.
That being said. It is a beautiful monitor and for the price of 250 dollars you cannot get much better. If you are looking for a high refresh rate, color accurate monitor this just might be the one for you.